Wheeling Traction Co. 639
From Wheeling, West Virginia
History
Wheeling Traction, a subsidiary of West Penn Railways, operated a streetcar and interurban system serving the Wheeling, WV area, including Bridgeport and Martins Ferry which were in Ohio, across the Ohio River from Wheeling. Part of the Wheeling Traction system was 5' 2 ½" gauge and part was standard gauge. Wheeling was unusual in having competing streetcar companies than never consolidated. Wheeling's smaller company was West Virginia Traction and Electric Co. (later, Wheeling Public Service). WVT&E also owned a system in Morgantown, WV which is represented at Seashore by car No. 115, acquired in 2002. Cincinnati Car Co. built 21 cars, Nos. 631-651, for Wheeling Traction in 1924. These cars had Cincinnati's distinctive curved-side design which became standard on many streetcar systems in the Midwest and South. The standard version of the curved side car, such as No. 639, was so widely used that they became known as "rubber stamp" trolleys. Cincinnati Car Co. designed these cars in the 1920s as a light-weight, power saving model – a forerunner of later streamlined cars. Curved steel plates formed the car sides. Instead of the floor, the side plates and side sills bore most of the weight load. Longitudinal floor supports were no longer needed which made the cars lighter than conventional cars. Cincinnati curved-side cars made up an important part of Wheeling's fleet. The cars carried West Penn's orange paint scheme and triangle symbol. Nos. 631-651 came with rattan seats. In 1933, employees, in an effort to save their jobs, banded together to buy the property from West Penn. The new organization, Co-operative Transit Company, became a 52-mile, 66 car system. Half the mileage was in Ohio and half in West Virginia. CTC dropped the leading 6 in the curved-side numbers so No. 639 became No. 39. CTC began conversion to buses in 1935 and ran its last streetcar in 1948. When the system quit in 1948, a doctor in Little Hocking, OH purchased the carbody of No. 39 for use as a medical dispensary. After the doctor died in 1957, Seashore acquired the car from his daughter, Majel Amerine. No. 39's condition had deteriorated, but Seashore sought the car because no other museum preserved a "rubber stamp" curved-side car and because it was such an important car design. Co-operative Transit employees, particularly William Gwinn, who had worked on the Wheeling streetcars helped provide Seashore with details and photos needed to restore the car. Restoration began in 1974 and was substantially completed in 2009. Standard C35P trucks from a Boston Type 5 car were acquired for the car as they were very similar to the original C-40P trucks (differing principally by having a 6 inch shorter wheelbase). Cane walkover seats came from Chicago 4000 series "L" cars. The car, numbered 39 when Co-operative Transit acquired the system, was returned to its earlier number during restoration. Because of rotted and rusted components, the museum had to replace much of No. 639's structure. This became one of the most extensive restoration programs in Seashore's history. The result thus became more of a replica than a restoration. No. 639 is one of only two surviving operational Cincinnati curved-side trolleys and the only one of the widely-used "rubber stamp" style.
Technical Information
Seats: 44
Control: K-35GG
Brakes: SM-3
Compressor: DH-16
Trucks
Number: 2
Manufacturer: Standard
Model: C-35P
Motor
Number: 4
Manufacturer: Westinghouse
Model: 508A
Weight and Dimensions
Length: 42' 6.00"
Width: 8' 7.00"
Height: 10' 8.00"
Weight: 28952 lbs.
Additional Images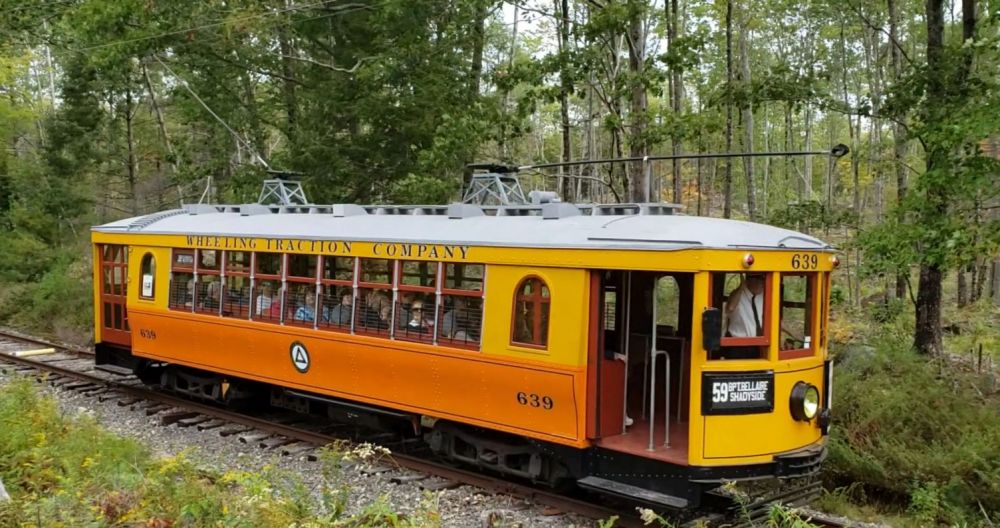 Katie Orlando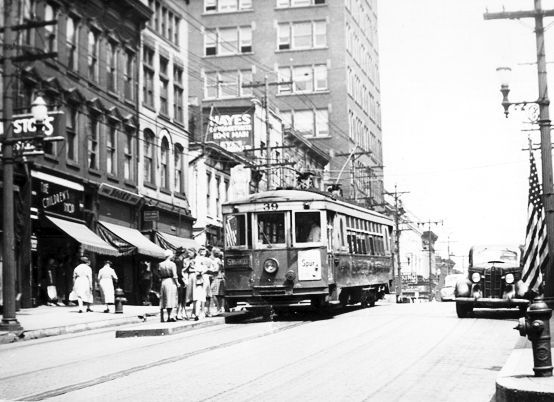 Jim Shantz Collection