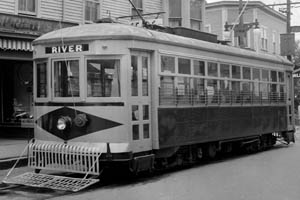 Builder

Wason Manufacturing Co.

Description

Lightweight

Secondary Use

None

Type

City and Suburban Streetcars

Year

1926

Retired from Service

1947

Acquired by the Museum

1947

Note

Car 88 suffers from severe rust at the joint between the body bolsters and the side sills and requires extensive rebuilding

Fund

885
York Utilities Co. 88
From Sanford, Maine
History
This car was one of two modern, lightweight cars, Nos. 12 and 14, purchased by the East Taunton Street Ry. of southeastern Massachusetts in 1926. This small company connected with the Eastern Massachusetts Street Railway in Taunton, and ended service in 1932. The two cars were very similar to a fleet of 30 cars built the same year for operation in Providence, RI. The two cars were sold to the York Utilities Co. in 1933, where, as provided the base service on the two routes between Sanford, ME and Springvale, ME aided by Birneys at peak times. After the Main Street line in Sanford ended service in 1935, the 88 and 90 provided all service on River Street. Birneys 80 and 82 were held as spares until Seashore Trolley Museum acquired these cars in 1946. Cars 88 and 90 were the most modern streetcars to operate in Maine. No. 90 derailed on the Mousam River bridge on February 6, 1947, leaving No. 88 as the line's only operating streetcar. No. 88 made its last commercial run on March 31, 1947. On April 27, 1947, the New England Electric Railway Historical Society and the Railway Enthusiasts honored No. 88 in a ceremony marking the last streetcar to operate in regular service in northern New England. York Utilities Company, originally named the Mousam River Railroad, began operating in 1893 between Sanford and Springvale, ME. After ending streetcar service in 1947, York Utilities continued freight service until 1949. Car 88 was moved to Seashore in 1947. The museum had also acquired York Utilities No. 80 and 82 the year before. No. 88 has been painted and was on display for many years.
Technical Information
Seats: 40
Control: K-35JJ (LB)
Brakes: Straight Air
Compressor: CP-27
Trucks
Number: 2
Manufacturer: Brill
Model: 177E-1X
Motor
Number: 4
Manufacturer: General Electric
Model: 258C
Weight and Dimensions
Length: 37'
Width: 8' 4.00"
Height: 12' 4.00"
Additional Images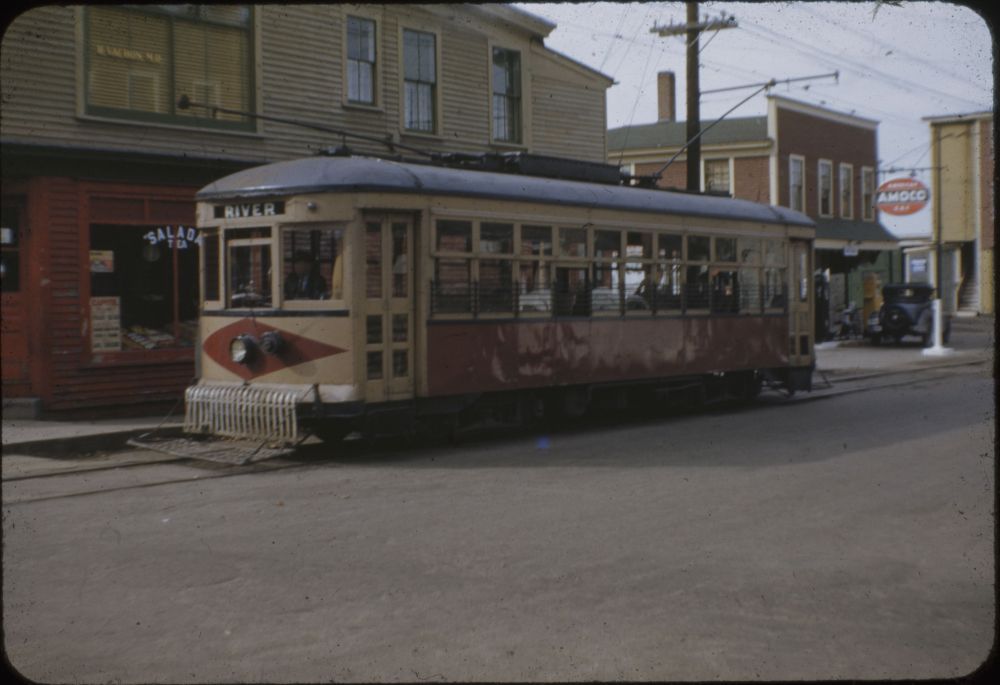 Charles A. Duncan – Sister car 90 in Sanford-Springvale on 10/16/41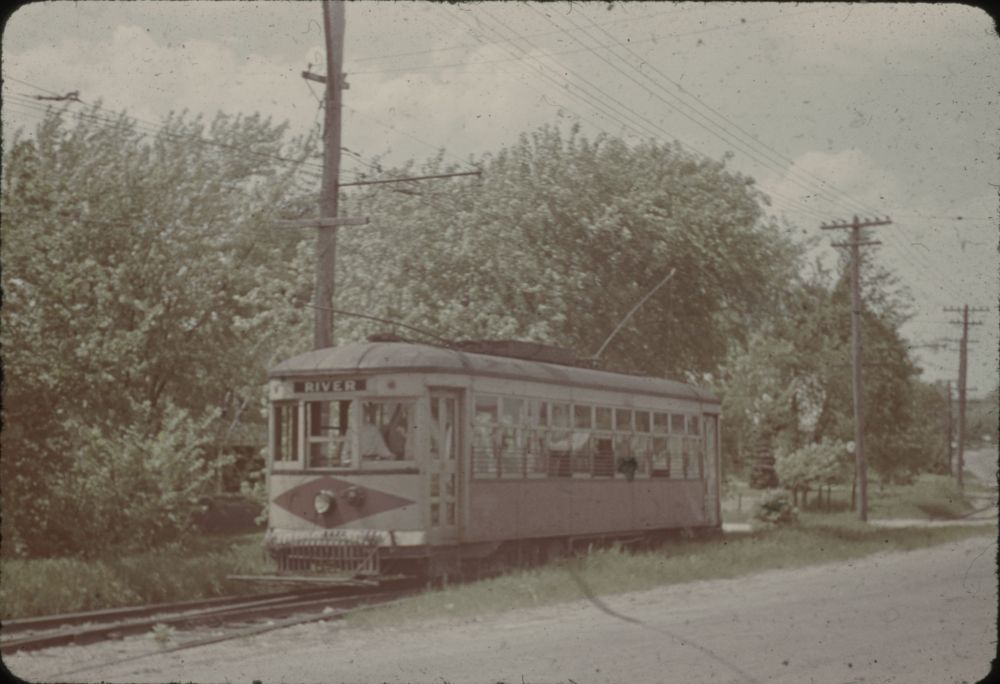 OR Cummings Collection – Car 88 or 90 in Sanford-Springvale in Mar. 1942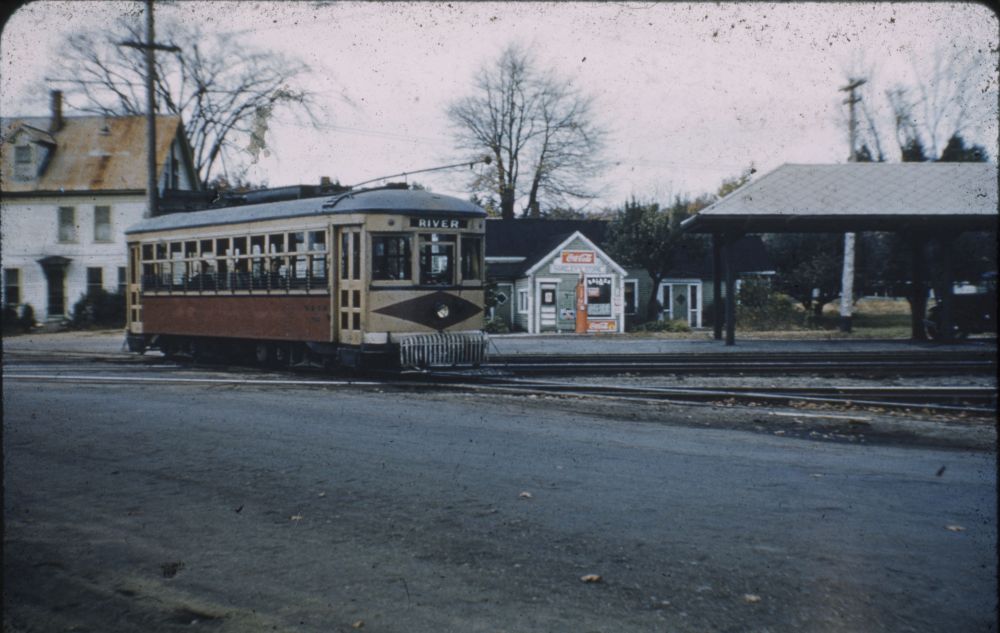 OR Cummings Collection – Sister Car 90 at Springvale Depot Oct. 1941
© 1998 - 2023 New England Electric Railway Historical Society. All Rights Reserved.