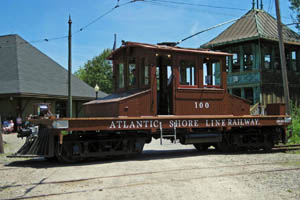 Builder

Laconia Car Co.

Description

Steeple cab locomotive

Secondary Use

None

Type

Locomotives, RPOs, Baggage and Express

Year

1906

Retired from Service

1949

Acquired by the Museum

1949

Fund

888

Sponsor/Manager

Phil Morse
Atlantic Shore Line Railway 100
From Sanford, Maine
History
The Atlantic Shore Line Railway operated a system of trolley lines in southern Maine, including the route now used by Seashore's demonstration railway. A reorganization in 1911 brought a company name change. "Line" was dropped from the name, and the company became the Atlantic Shore Railway. When the Atlantic Shore abandoned most of its operations in the 1920s, portions continued to operate as York Utilities Co. York Utilities operated the line between Sanford, ME and Kennebunkport until 1927, and the last line between Sanford and Springvale, ME ran until 1949. Seashore's current operating route was originally part of the ASL system. In 1906, the ASL ordered three freight locomotives (Nos. 100 – 102) of wood construction from Laconia Car Co. About 1908, the ASL converted No. 101 to a box express car and enlarged No. 102, while No. 100 remained as built. Like most electric lines, the ASL's primary traffic was passengers, but the company also developed a freight business. The ASL interchanged carload freight with the Boston & Maine Railroad at Springvale, Kennebunk and West Kennebunk, ME. Beginning in 1915, the Atlantic Shore also interchanged freight with the Biddeford & Saco electric line at Biddeford. Freight included inbound shipments of coal and outbound shipments of timber products. One source of freight was cordwood harvested along the present Seashore right-of-way and hauled by No. 100 or No. 102 from the present Trolley Museum site to the Kennebunk interchange. In early years, the railroad also received coal from barges and schooners at Cape Porpoise, ME. Nos. 100 and 102 continued in service for York Utilities at Sanford until trolley freight service ended in 1949. After this, two small GE diesel locomotives hauled the freight. [See also: "Atlantic Shore Line" and No. 100 "Curatorial Reports" on Museum web site.] Seashore acquired No. 100 (along with railway post office car No. 108) when York Utilities ceased operation in 1949. Seashore had previously acquired York Utilities streetcars Nos. 82 and 88 as well as Mousam River Railroad (later York Utilities) baggage car No. 8. No. 100 received little attention at the museum until Seashore began planning a restoration in 1999. In 2006, Seashore received Federal Transportation Enhancement funds which paid for a significant part of No. 100's restoration. To comply with the restoration grants, the museum searched for and used original materials such as southern yellow pine. No. 100 arrived at Seashore painted green, but careful scraping revealed that the locomotive was brown during most of its life. Seashore also developed a related educational curriculum for elementary students, and the museum mounted a companion exhibit in its exhibit hall. Seashore completed the full restoration in 2009. In 1980, the National Park Service placed No. 100 on the National Register of Historic Place along with nine of the museum's other Maine cars.
Technical Information
Control: K-35G2
Compressor: CP-30
Trucks
Number: 2
Manufacturer: Alco
Motor
Number: 4
Manufacturer: General Electric
Model: 80
Weight and Dimensions
Length: 34'
Weight: 45000 lbs.
Additional Images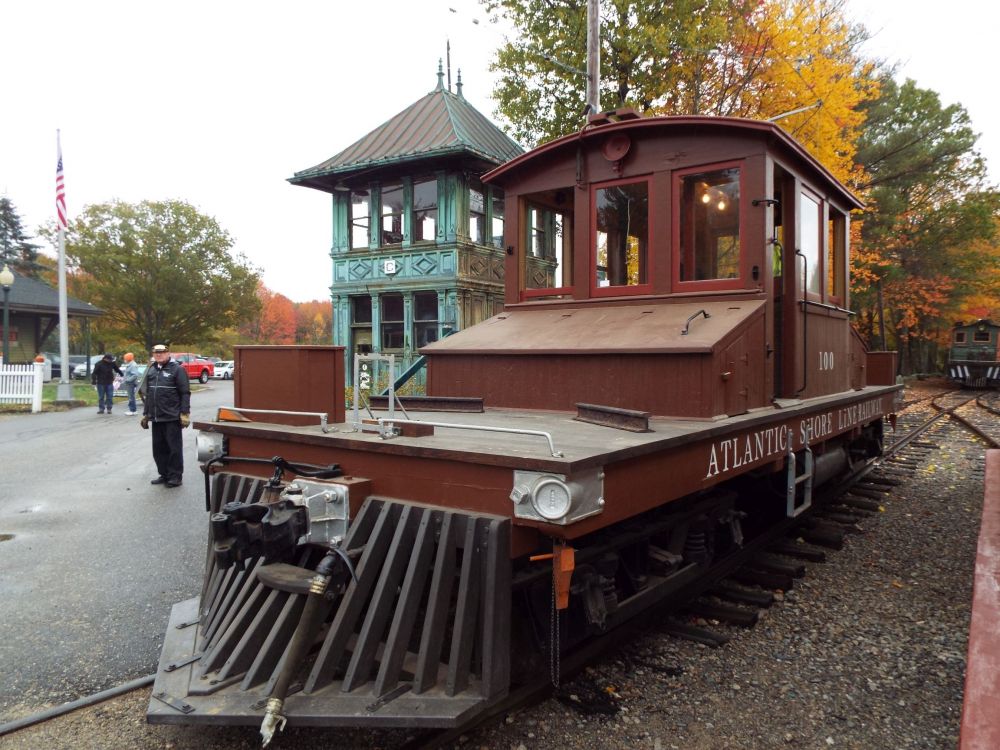 Kenyon F. Karl on 10/12/19
Kenyon F. Karl on 10/12/19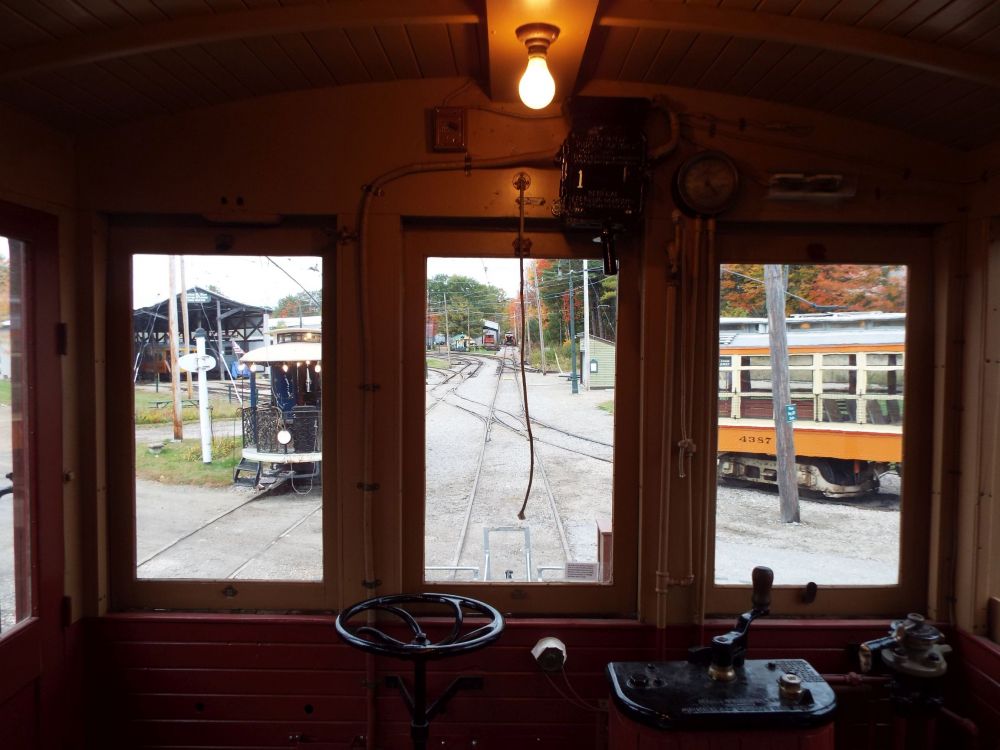 Kenyon F. Karl on 10/12/19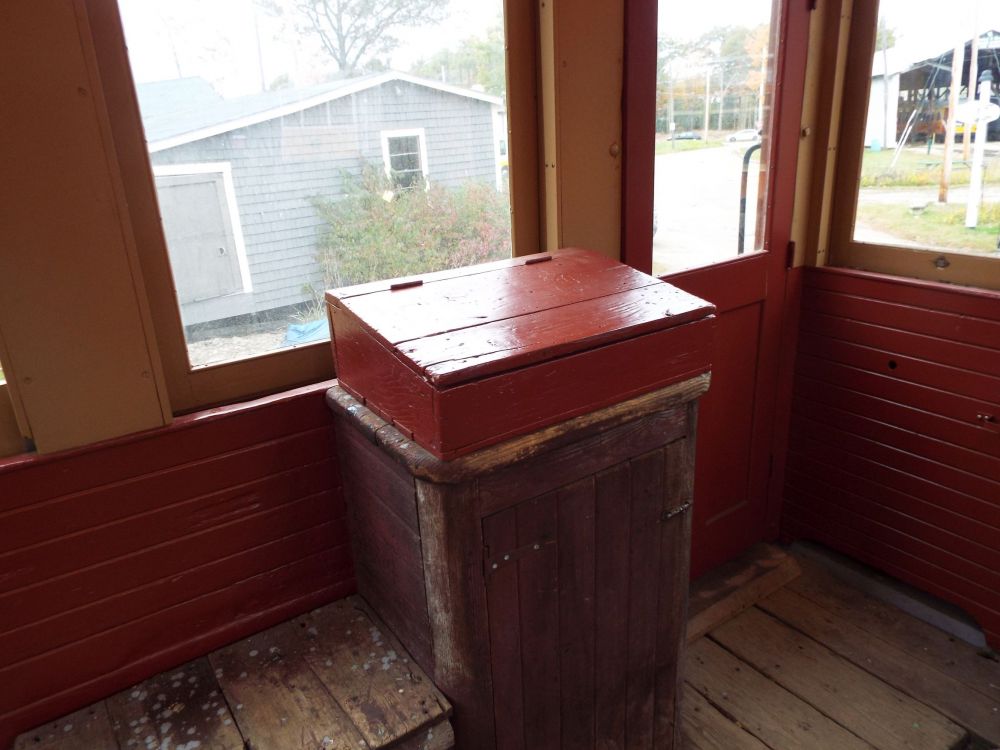 Kenyon F. Karl on 10/12/19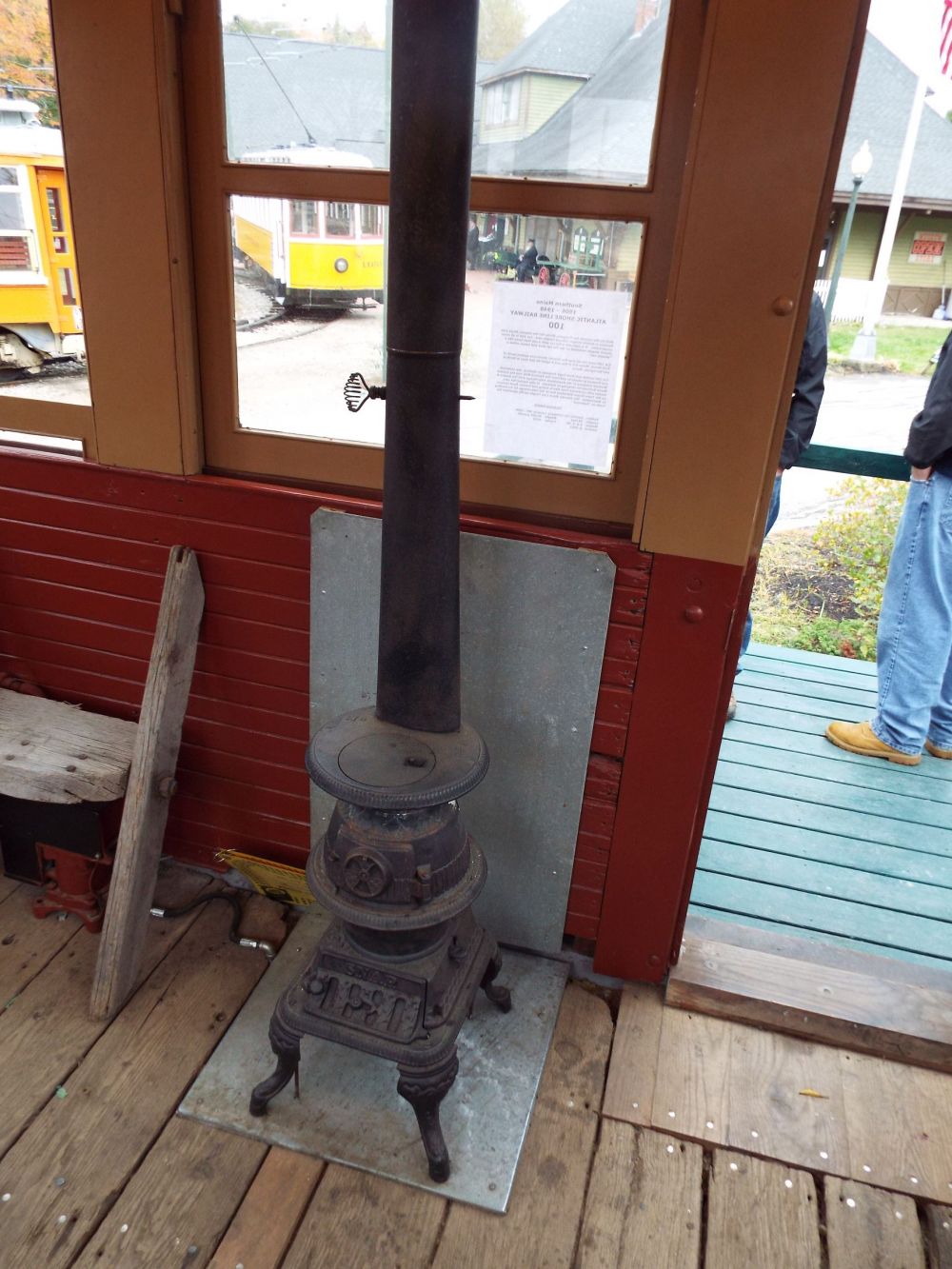 Kenyon F. Karl on 10/12/19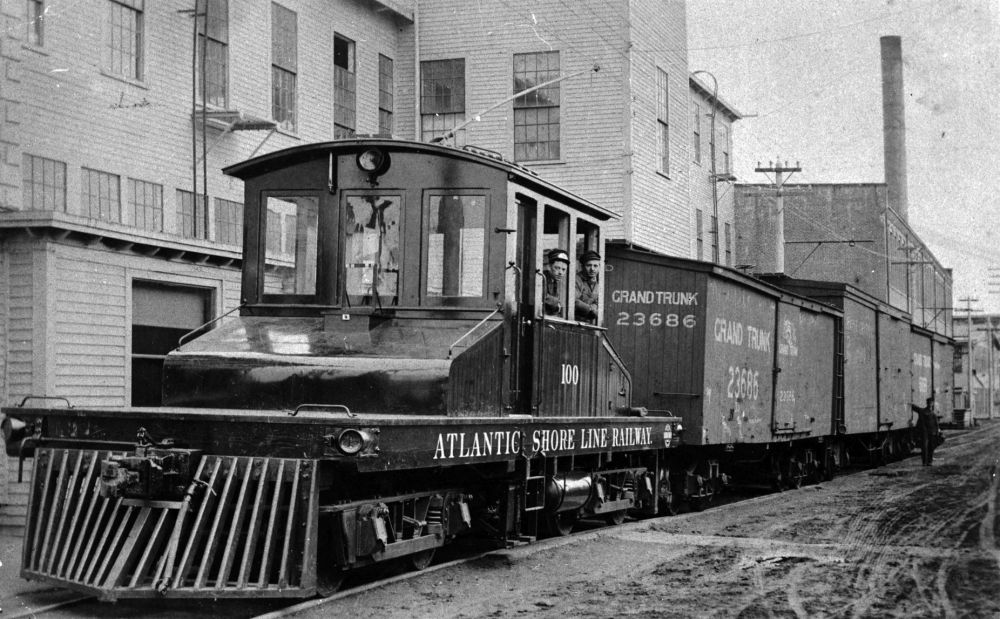 OR Cummings Collection
© 1998 - 2023 New England Electric Railway Historical Society. All Rights Reserved.