Portland-Lewiston Interurban 14, Narcissus
From Portland, Maine
History
Connecting two of the major cities in southern Maine, the Portland-Lewiston Interurban was one of the best appointed and fastest electric railroads in Maine. Six cars, including No. 14, were built prior to the line's opening and temporarily placed in storage. In addition to numbers, the cars carried names of flowers; No. 14 was named Narcissus. The cars' interiors had a regular seating section as well as a separate smoking compartment. No. 14's exterior was painted Pullman green with red trim and gold leaf lettering. The Portland-Lewiston began operating in 1914, using the tracks of the Portland Railroad to reach Monument Square in Portland and using the Lewiston Augusta & Waterville Street Railway between Auburn and Lewiston. Soon after opening, the Androscoggin Electric Company (later Central Maine Power) acquired control of the interurban. In 1914, a month after regular operation had begun, former president Theodore Roosevelt rode No. 14 between Lewiston and Portland while campaigning for the Progressive Party. Teddy Roosevelt rode the line again in 1916, but the specific car he rode then is unknown. The Narcissus continued operating until the interurban's abandonment in 1933. [See also: "Portland-Lewiston Interurban No. 14; Maine Collection – Vehicle History" and "Collection Highlights; Portland-Lewiston Interurban 'Narcissus" on the museum website.] Almost every car from the line was used for non-transportation purposes after the line was abandoned. The body of car 14, the Narcissus, which was used as a summer cottage on Sabbatus Lake since 1933, became available and was moved to the Museum in 1969. In 1956, Seashore had obtained the bodies of two smaller Portland-Lewiston cars (No. 40 and No. 42). However these two cars were in such poor condition that they were scrapped, with parts salvaged, as No. 14 was thought to be a much better representative of the PLI. In 1988, Seashore placed the body of No. 14 on trucks that Maine State Governor John H. Reed had helped acquire from the Canadian National Railway. The trucks on Portland-Lewiston cars had included relatively unusual curved equalizer bars, and the trucks from CN's subsidiary, the Niagara, St. Catharines & Toronto Ry., came close to the original trucks' appearance. In 1995, U.S. Senator Edmund Muskie became Honorary Chairman of a committee to raise funds for the Narcissus restoration. Muskie had ridden the Portland-Lewiston Interurban in the 1930s while attending Bates College in Lewiston. Some restoration has been accomplished, and most of the equipment for this car has been set aside. In 1980, the National Park Service placed No. 14 on the National Register of Historic Places along with nine of Seashore's other Maine cars.
Technical Information
Seats: 52
Control: HL (15B)
Compressor: D2-EG
Trucks
Number: 2
Manufacturer: Baldwin
Model: A
Motor
Number: 4
Manufacturer: General Electric
Model: 216
Weight and Dimensions
Length: 46'
Width: 8' 7.00"
Height: 12' 11.00"
Weight: 68000 lbs.
Additional Images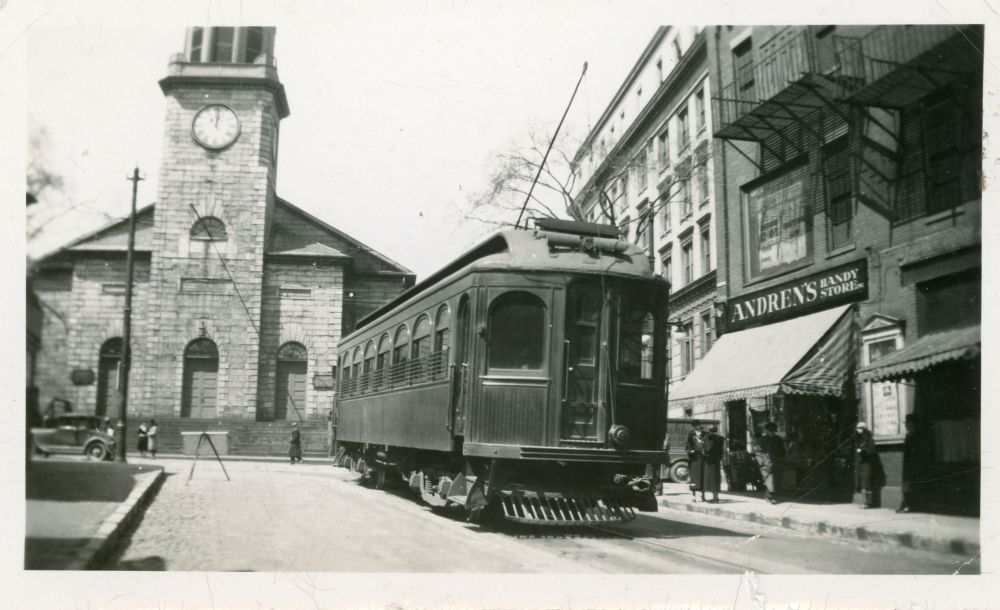 O. R. Cummings Collection at Temple St. Portland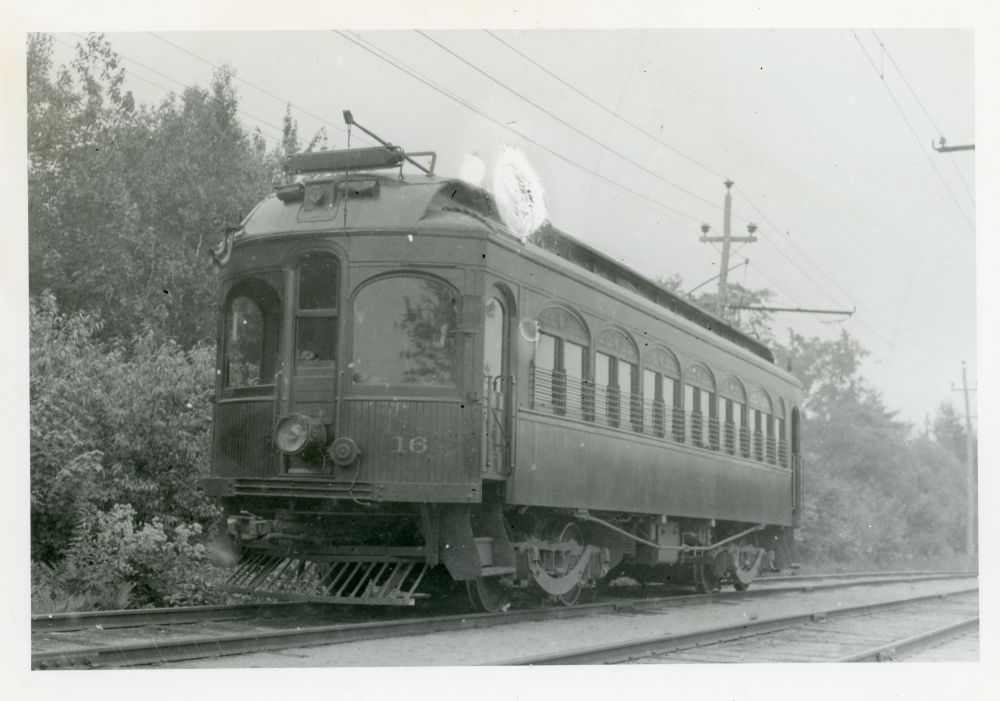 O. R. Cummings Collection in 1925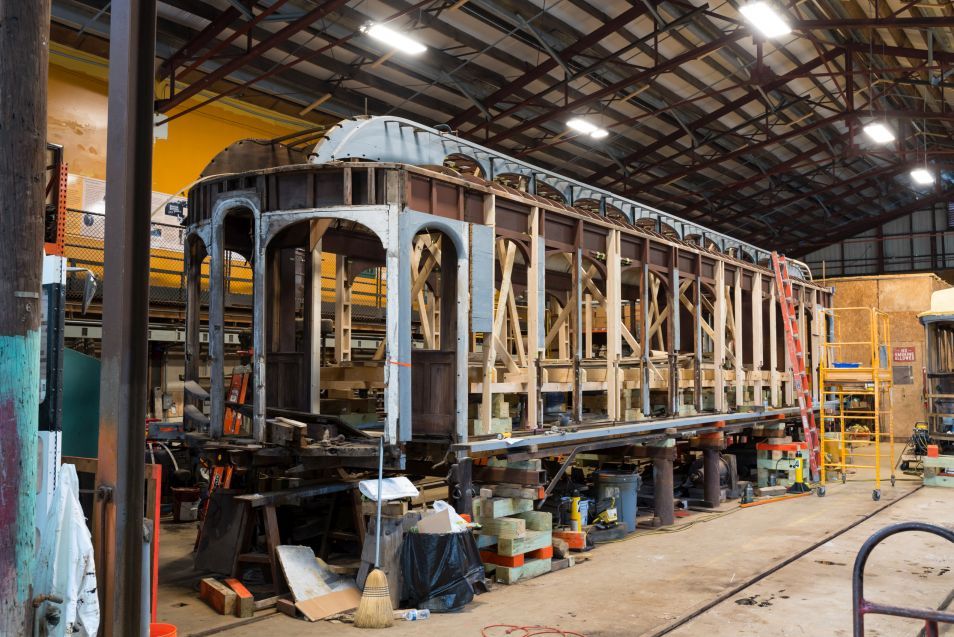 Dereck Carter on 9/13/2019